THE NFL SCOUTING COMBINE is often referred to as the sports world's toughest job interview, for good reason. The event demands that future pro football players arrive at the four-day showcase in peak physical condition to perform a gauntlet of mental and physical tests to impress pro scouts, coaches, and, in the case of the highlight drills broadcast on TV, football fans and armchair quarterbacks everywhere.
Until this year, however, prospects often found themselves going through last-minute tuneups and pre-drill activation in corners of a convention center, hotel hallways—any place they and their trainers could find to get last-minute work in before taking the field to run through positional drills and physical measures like the all-important 40-yard dash. The Combine, which has been held in Indianapolis, Indiana since 1987, did not typically have a dedicated training facility available for players to use before they took to the field for their final tests. Top prospects might have had access to spaces to work out on their own in the past, but those spots weren't connected directly to the closed loop of the Indianapolis Convention Center, where team and media interviews take place, and Lucas Oil Stadium, the site of the Combine events (the buildings are connected via tunnel).
"Usually in years past, you had to find space in the convention center or in the hotel that you're staying in to get these guys ready," said DeVentri Jordan, founder of GameFace Training and Men's Health Advisory Board member who came to the 2023 Combine to coach three athletes and has worked with NOBULL in the past.
That changed with the introduction of a new event sponsor: NOBULL, the athletic apparel brand best known for its training gear. The company is especially popular in CrossFit circles, particularly for its no-frills, extra-durable weight room footwear and roster of big-name signature Games athletes like five-time women's champion Tia-Clair Toomey and two-time men's winner Justin Medeiros. The Boston-based company signed New England Patriots quarterback Mac Jones in 2021 and cemented the Combine deal last August. As part of its role as event sponsor, NOBULL created a training facility in the Indianapolis Convention Center for the players' use.
"We as coaches can come and feel unapproached, not bothered, and really work with our athletes," Jordan told me about the space. "Plus, the testing drills are so tight right now that they're getting guys in and out—it's not just seven days of sitting around anymore. You're getting your positional drills in one day, you get your lift in another day, and you're out of here. So every minute, every moment matters."
I checked out the facility while I was in Indianapolis for the Combine. The entrance to the area was manned by security guards and metal detectors. I entered through a long, dark hallway—strategically lit for dramatic effect—and emerged in a fully-apportioned locker room, kitted out with athletic gear for the players' use.
This section was used for the athlete check-in and capturing official Combine photos of each player, but the main draw of the space was around the corner.
After walking through the locker room, I entered the recovery suite. The whole floor was rows of massage tables and reclining chairs; there was a table stacked with protein snacks and fridges full of Gatorade; and a whole wall filled with Hyperice recovery gear: compression boots, percussion therapy guns, foam rollers, and more. As I walked through the room, I saw a few athletes being stretched by their trainers on the tables, and prospects cycled in and out to use the guns and boots.
The crown jewel of the facility was the actual training space, through just one more wide open entrance. Music blared through the area as players and trainers worked, and along one wall was a row of built-out Rogue power racks, some of which were outfitted with jammer arms and extra goodies that would make any weight room junkie's eyes pop.
Behind the racks was a long row of cardio equipment—rowers, stationary bikes, assault bikes, and manual treadmills.
But the real highlight—and the busiest spot—was the black turf field. When I walked out onto the dark expanse, the surface felt (and even smelled) just like the field turf I played on during my football career a decade ago. Players didn't have to adjust the cuts on their pass routes or wear flat shoes on the carpet; they could run through the motions ahead of time in the same manner they would when their name was called for their moment on the Combine stage. The field responded like the artificial playing fields most prospects play on because the turf had a real subfloor
Jordan trains University of South Carolina WR Jalen Brooks on the turf.
All of this was in the Convention Center, an otherwise indistinguishable (but sprawling) structure. The setup offers something for all parties; trainers and athletes get a reliable spot to shore up their training, while NOBULL has a signature sponsorship calling card and ready-made stage for flashy social media posts to promote its work with the NFL.
I still saw a few scattered athletes stretching and prepping on the Convention Center's carpet over the days I was on site. Apparently, some habits die hard. Maybe next year, with an increased focus on the training and preparation aspect of the Combine, there will be even more dedicated workout spaces available.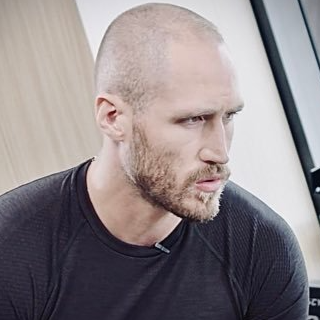 Brett Williams, a fitness editor at Men's Health, is a NASM-CPT certified trainer and former pro football player and tech reporter who splits his workout time between strength and conditioning training, martial arts, and running. You can find his work elsewhere at Mashable, Thrillist, and other outlets.


Read full article here