Last summer, Beretta updated their APX line of striker-fired handguns. The new Beretta APX A1 Full Size features better slide serrations, enhanced grip texturing, an improved trigger, a better recoil spring and more.
To fully appreciate all of the changes Beretta made, read our review of the APX A1 Full Size here. That will also save me much typing as this new tactical version of the APX A1 Full Size is mostly just the original gun, only tactical-ized.
Again, Beretta took an already good, if underrated gun in the APX and updated it to make it an excellent, very competitive handgun. Now the Italian gun maker has added the tactical features a lot of people want in a great, all-around pistol platform.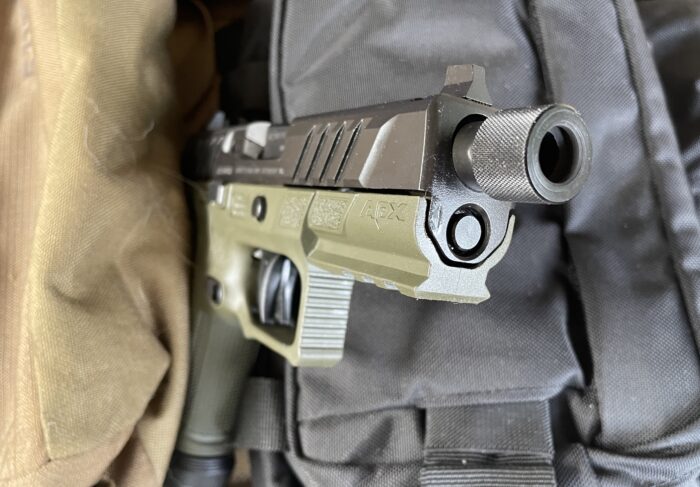 First, they've added a ½"-28 threaded barrel . . .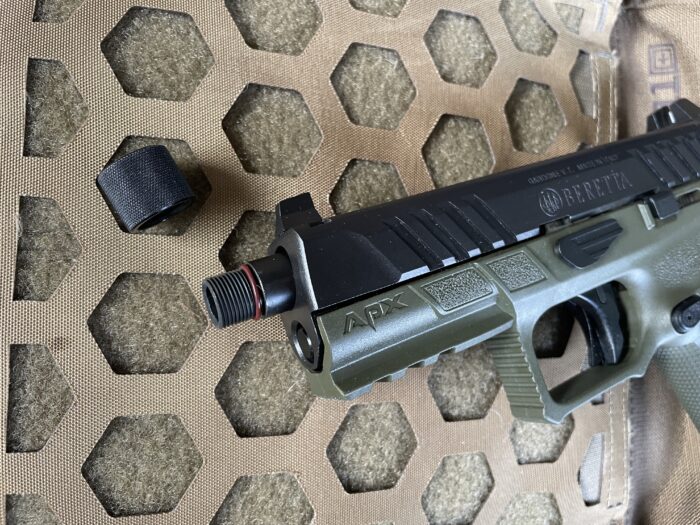 …that makes adding your favorite can a snap.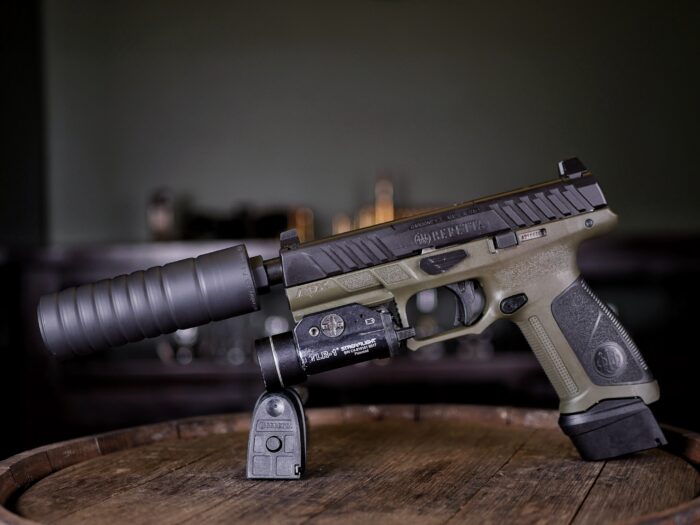 Because who wouldn't rather shoot suppressed?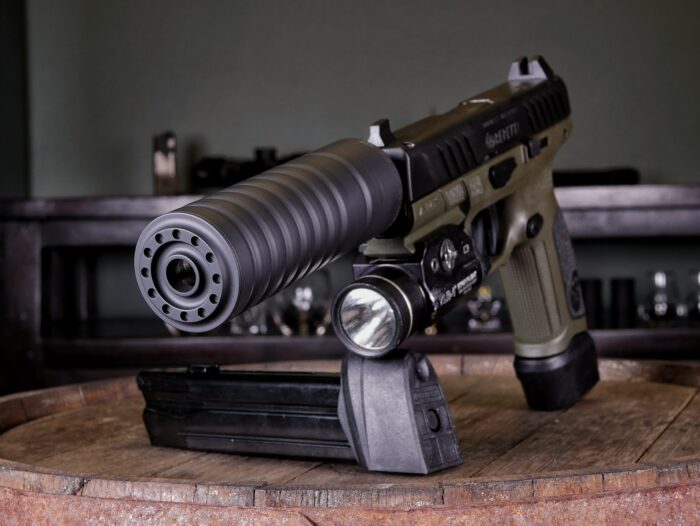 And the combination of a can with a good light makes the APX A1 Tactical a damn-near ideal home defense gun.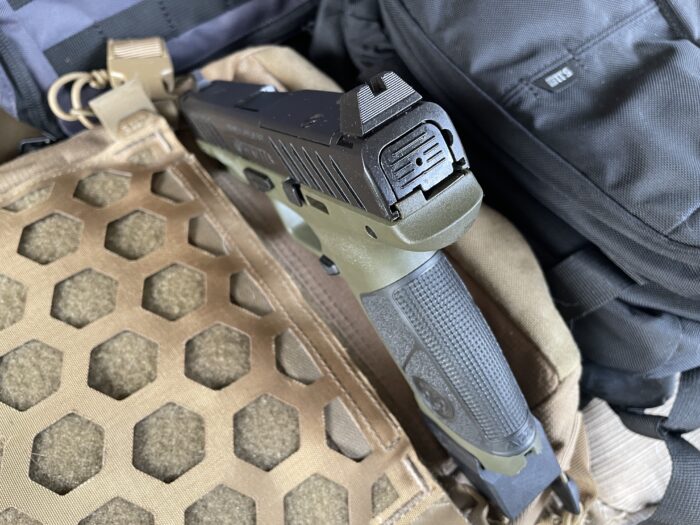 If you're going to be shooting with a can, you need suppressor-height sights.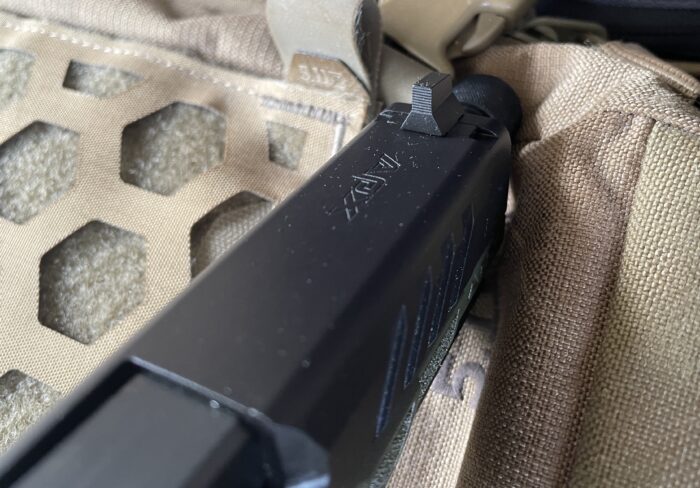 Unlike the APX A1 Full Size, the Tactical model's suppressor-height front sight doesn't have a tritium insert. It's just a serrated black blade. That's good in most situations, but some may want to put a dab of paint on it. YMMV.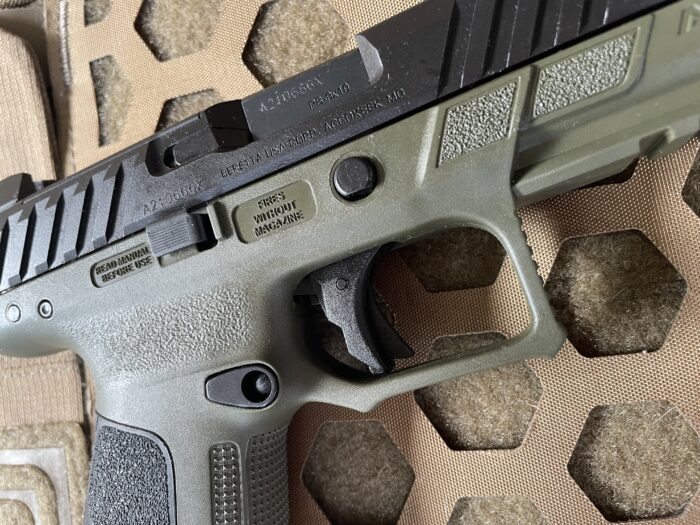 The texturing on the APX A1 Tactical is exactly the same as on the APX A1.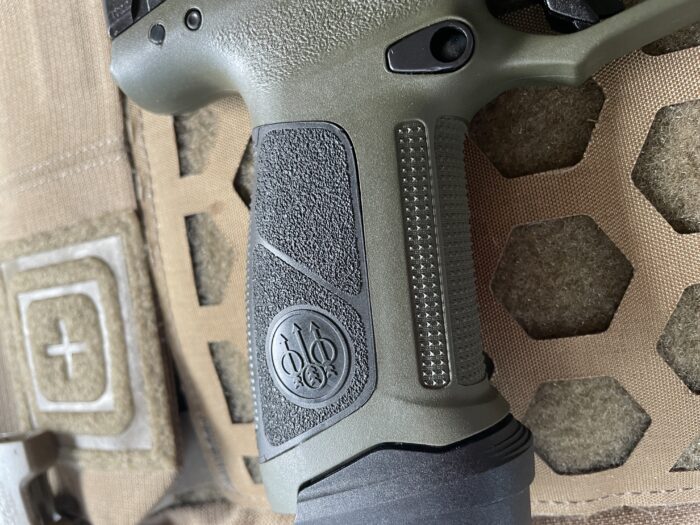 The frame is OD green with contrasting black grip backstrap panels and a black slide. Look for more colors to become available if green isn't your thing.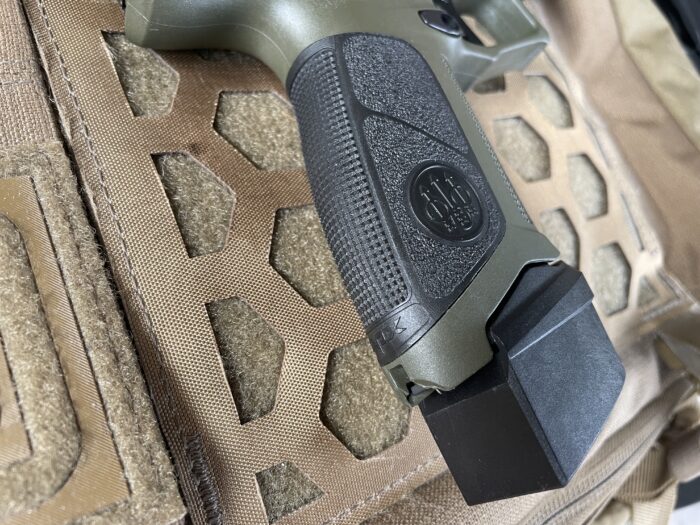 The APX A1 Tactical comes with three…count em, three 21-round extended magazines.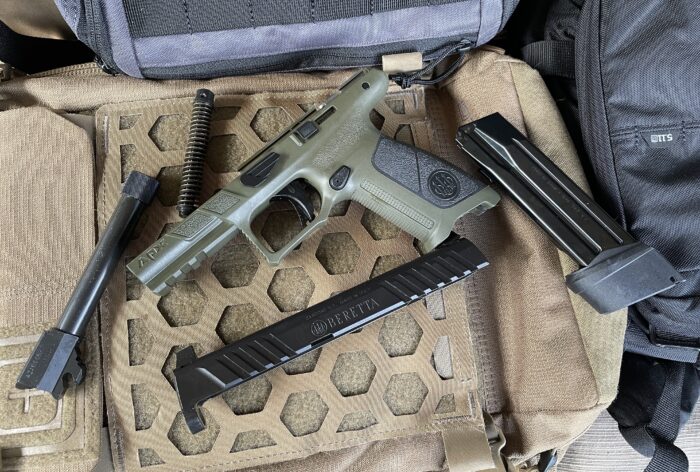 Standard 17-round APX magazines will work too, of course.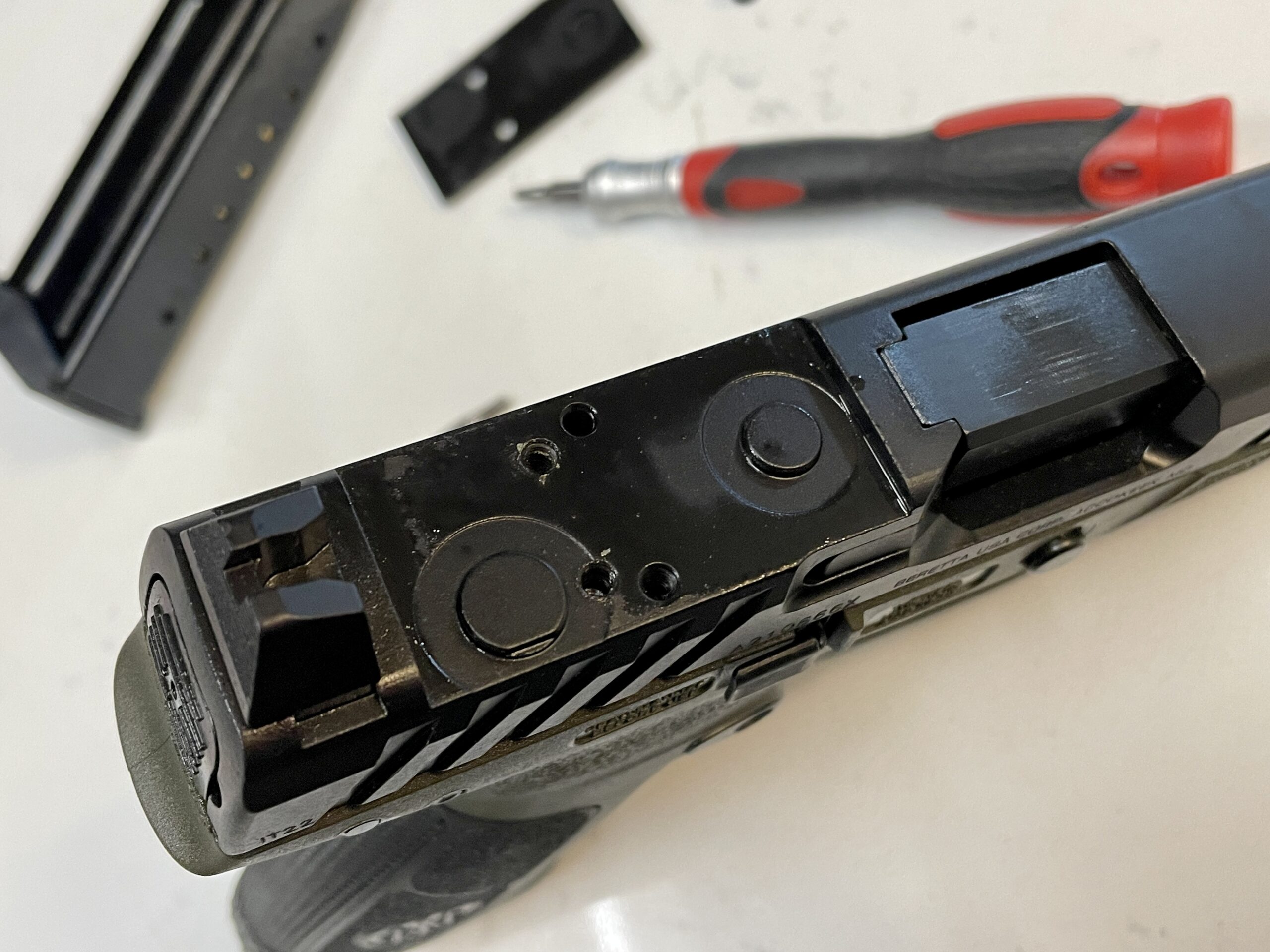 Like the APC A1 Full Size, the the A1 Tactical Full Size is optic-ready. But like the original, that means the Tactical is ready to take whatever Beretta plate you need to mount the reflex sight of your choice. The slide isn't cut for a default mount style. You'll have to buy the plate you need for your sight. They're not expensive (about $29 each here), but be aware that the pistol isn't truly red-dot ready out of the box.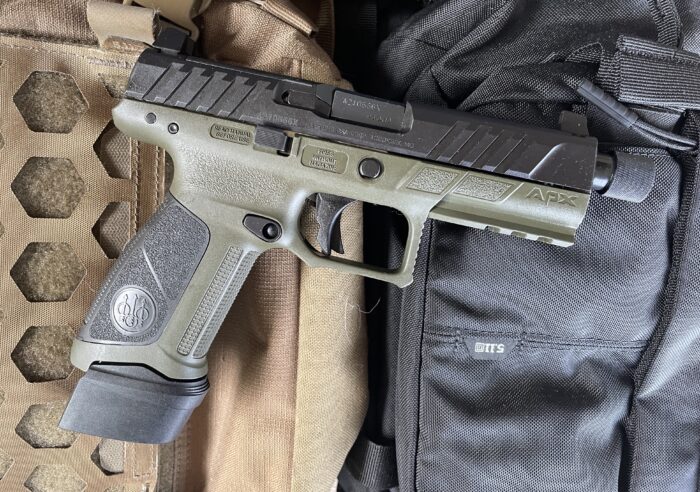 One more noteworthy feature of the Beretta APX A1 Tactical Full Size is its price. MSRP is $549. That's only $29 more than the price of the standard APX A1 Full Size. Buying the Tactical over the base Full Size gets you a threaded barrel, suppressor-height sights (less the tritium) and three 21-round magazines (new mags are $36 each). That makes this a very well equipped pistol at a very attractive price.
Specifications: Beretta APX A1 Full Size Tactical Pistol
Action: Striker-fired
Barrel length: (in) 4.8
Caliber: 9mm
Grip Width: 1.06″
Capacity 21+1
Overall height 5.8 in (without mag. base pad)
Overall length 8.2 in
Overall width 1.3 in
Sight Radius: 6.3 in
Weight unloaded: 29.6
MSRP: $549
Rating (out of five stars):
Overall * * * * ½
Beretta's added exactly what you'd expect to the APX A1 Full Size to make this a well-equipped tactical pistol. Getting suppressor-height sights, three 21-round magazines, and a threaded barrel for only $20 dollars more is impressive. Some might want to swap out the front blade for a night sight and, as popular as pistol red dot sights have become, you're probably going to want the additional plate for the RDO of your choice. But $549 for a pistol this capable and well-equipped makes it an extremely competitive option for those in the market for a 9mm tactical pistol.
Read full article here