Introducing The Optimist's Guide to Cancer, where we outline actionable, strategic steps for cancer prevention and survival. To read the rest of the stories, click here.
---
THE NEWS ABOUT fewer people dying of cancer every year since 1991 is great—but really only for some people.
Black men, for one, are dying from cancer at a rate 20 percent higher than that of non-Hispanic white men. People with a lower socioeconomic status are more likely to get cancer than those better off, for another. And gay men are 50 percent more likely to report a cancer diagnosis than their hetero peers.
Bleak, yes, but there's hope in the billions of dollars the government is injecting into the Beau Biden Cancer Moonshot Initiative. The project's aim is to close this gap and ensure that every community in America has access to cutting-edge cancer diagnostics, therapeutics, and clinical trials. Its overall goal: cut the U. S. cancer death rate by at least 50 percent over the next 25 years. "We will not win against cancer, and we will not meet Moonshot goals, unless there is an uptick in cancer screening and early detection," says Karen E. Knudsen, Ph.D., CEO of the American Cancer Society.
Some local groups have already taken up the charge. The Case Comprehensive Cancer Center (Case CCC) in Cleveland is starting with barbers. With help from the center's Cleveland African American Prostate Cancer Project, Black barbers are educating their clients about prostate screening.
"For centuries, barbershops have been a focal point of the community," says Kristina Austin, director of community engagement at Case CCC. "Customers often talk with their barbers about things that are going on in their lives…so it made sense that if we wanted to connect to Black or African American men that we would build relationships with a group that already has that connection."
Barber Waverly Willis, owner of Urban Kutz barbershops and executive director of the Urban Barber Association, is already on it. "I'm a Black man and I care about Black men, and we're dying because of mostly noninformation or misinformation," says Willis, a kidney-cancer survivor himself. He says that he sees his clients weekly, which is much more frequently than their doctors do. "The goal is to screen, educate, and refer somebody so that they get their prostate checked." He also wants to see more men go to their doctors on a regular basis: "Men in general don't go to the doctor unless something is falling off, and we just have to do better."
The Moonshot is aiming to knock down some of the obstacles to good care, too, and using telehealth to do it. "You hear of people with cancer not getting the care they need due to limited access to care services," says Roxanne Jensen, Ph.D., colead of the National Cancer Institute's Telehealth Research Centers of Excellence (TRACE), a Moonshot-supported program. Telehealth can help save time and money and get people healthcare when and where they need it, says Jensen. "Telehealth is one of the silver linings of the Covid pandemic," Knudsen adds. It showed that the health-care system could rapidly institute changes and improve lives—although there are still digital divides to overcome.
Change means, for example, treating lung cancer with immunotherapy in a patient's own home so that they don't have to negotiate transportation, childcare, or other barriers to receiving care. Telehealth has the potential to, as a paper in JAMA Network Open put it, reduce "the financial toxicity of cancer." That means, for many, more peace of mind.
This story appeared in the May/June 2023 issue of Men's Health.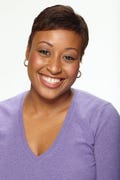 Rozalynn S Frazier is an award-winning, multimedia journalist, and certified personal trainer living in New York City. She has created content for SELF, Health, Essence, Runner's World, Money, Reebok, Livestrong, and others.
Read the full article here