From Leupold . . .
Leupold & Stevens, Inc., provider of the world's most rugged, lightweight, and clear sport optics, is pleased to introduce the second generation of the RX-1400i TBR/W Laser Rangefinder.
The RX-1400i TBR/W Gen 2 enters the market as the most feature-rich rangefinder in its class. With Leupold's proprietary DNA laser engine and an exceptionally bright red display, this rangefinder will give you fast, accurate, and visible readings every time. Its True Ballistic Range/Wind technology delivers custom shoot-to distances based on your rifle cartridge, and its Flightpath feature indicates possible arrow obstructions when you're hunting with a bow.
"The new RX-1400i TBR/W is absolutely the best rangefinder in its class," said Eric Overstreet, Technology Product Line Manager for Leupold & Stevens, Inc. "It's lightning-fast, and the True Ballistic Range/Wind (TBR/W) technology takes precision to the next level by offering 25 selectable ballistics groups that account for your preferred cartridge, helping you dial in the exact range of your target. Don't rely on rifleman's rule when you can choose the unparalleled accuracy of TBR/W."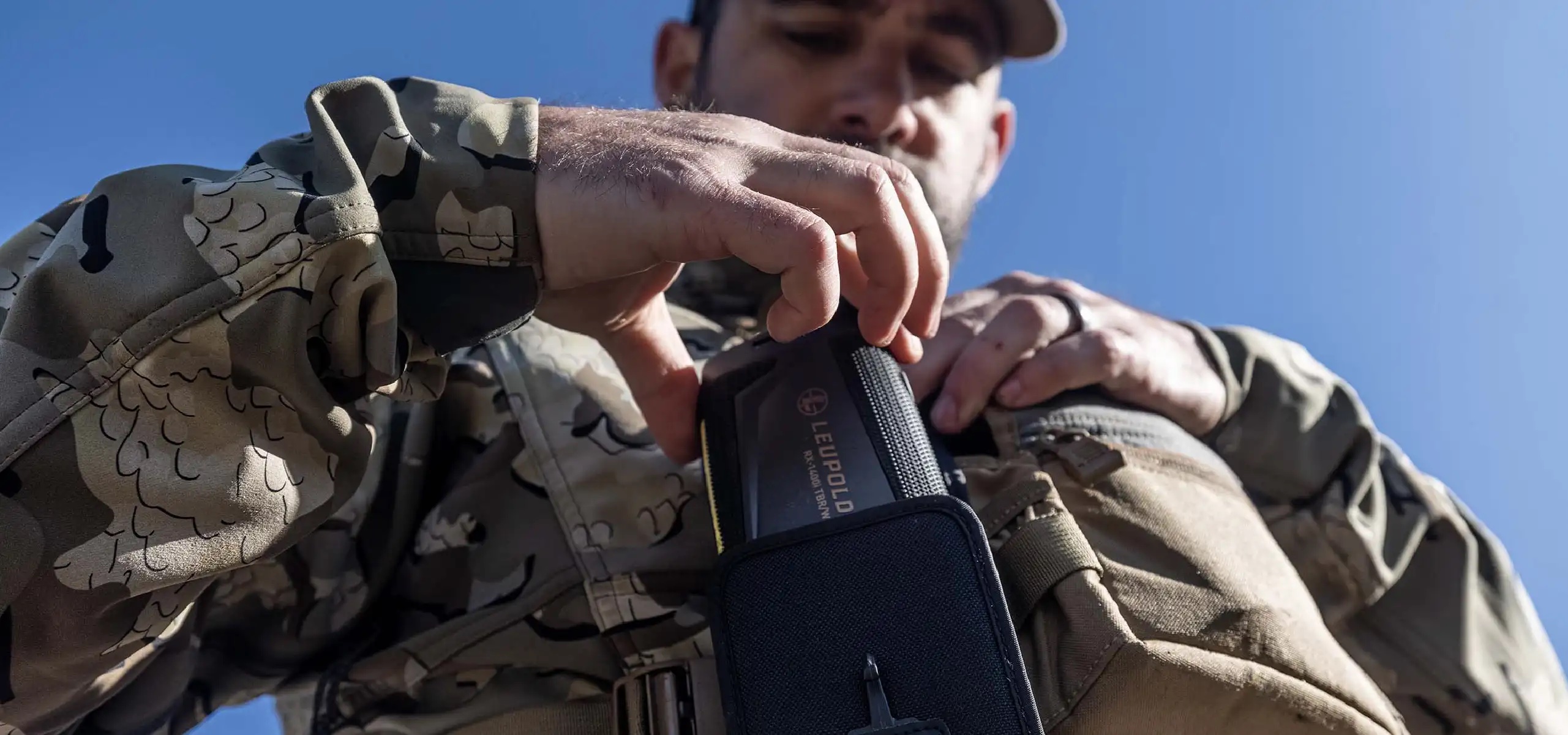 Using the rifleman's rule on an angled 600-yard shot could result in a 10-15-inch margin of error when compared to the dead-on accuracy of Leupold's TBR/W. And with TBR/W's 10-mph wind holds, you'll have all the information you need to experience more first-shot hits. Combine that accuracy with Leupold's Custom Dial System and you'll be on target in seconds.
The RX-1400i TBR/W comes packed with other features, too. Its Flightpath technology indicates possible arrow obstructions when you're hunting with a bow. You can accurately range in snow, rain, and fog using Last Target Mode, and its 5x magnification makes it ideal for both archery and rifle hunters. It has a TOLED display and is extreme weather and climate tested.
All this functionality comes wrapped up in an incredibly rugged, lightweight polymer housing, making the RX-1400i TBR/W the perfect choice for your next big adventure. It will range 1,400 yards on reflective targets, 1,200 yards on trees, and 900 yards on deer-sized game.
For more information on Leupold products, please visit us at Leupold.com.
SPECIFICATIONS:
| | |
| --- | --- |
| Battery Type | CR2 |
| Magnification | 5 |
| Prism Lock | No |
| Rifle Angle Compensation | TBR/W |
| Trophy Scale | No |
| Tripod Compatible (1/4-20) | No |
| True Ballistic Range (TBR) | No |
| Horizontal Distance (TRIG-H) | No |
| Archer's Advantage | No |
| True Golf Range (TGR) | No |
| Length (in) | 4 |
| Width (in) | 1.4 |
| Height (in) | 3 |
| Weight (oz) | 5.1 |
| Objective Diameter (mm) | 21 |
| Linear FOV ([email protected] yd) | 368 |
| Angular FOV (Degrees) | 7 |
| Eye Relief (mm) | 18.3 |
| Min Diopter (dpt) | -3 |
| Max Diopter (dpt) | 3 |
| Light Transmission (%) | 60 |
| Battery Life (Actuations) | 3000 |
| Accuracy to 125 (yd) | .5 |
| Accuracy to 1000 (yd) | 2 |
| Accuracy above 1000 (yd) % | .5 |
| Max Range – Deer (yd) | 900 |
| Max Range – Trees (yd) | 1200 |
| Max Range – Reflective (yd) | 1400 |
| Min Range (yd) | 6 |
| Laser Classification | Class 3R |
MSRP = $199
Read full article here