By Jake Bleiberg and Rebecca Boone, AP
The gunman who killed eight people at a Texas outlet mall was identified as a person who had been staying at a nearby motel, but his motive was a mystery Sunday, a day after the attack turned an afternoon of shopping into a massacre.
Three law enforcement officials who spoke to The Associated Press named the gunman as Mauricio Garcia, 33, who was fatally shot Saturday by a police officer who happened to be near the suburban Dallas mall. The officials spoke on condition of anonymity in order to discuss details of an ongoing investigation.
One of the officials said investigators have been searching the motel and a home in the Dallas area connected to the suspect. The official said police also found multiple weapons at the scene after Garcia was killed, including an AR-15-style rifle and a handgun.
Authorities released few details in the aftermath of the assault. They offered no clues about why Garcia would open fire on strangers or any details about those who were killed, including their names.
The name of the gunman in Allen emerged as the community mourned for the dead and awaited word on the seven people who were wounded.
The attack unfolded at Allen Premium Outlets, a sprawling outdoor shopping center. Witnesses reported seeing children among the victims. Some said they also saw what appeared to be a police officer and a mall security guard unconscious on the ground.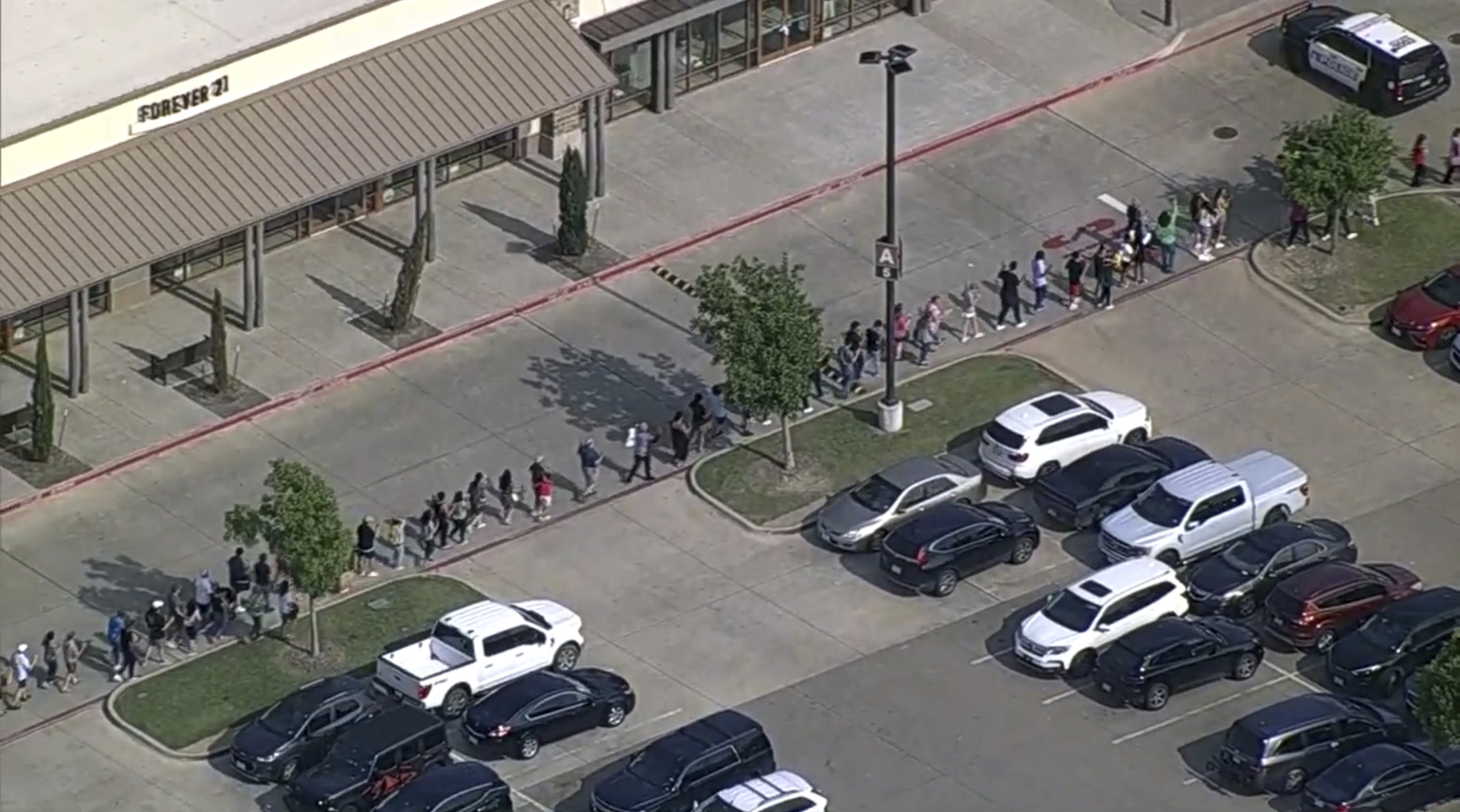 Dashcam video circulating online showed the gunman getting out of a car and shooting at people on the sidewalk. More than three dozen shots could be heard as the vehicle that was recording the video drove off.
Allen Fire Chief Jonathan Boyd said seven people, including the shooter, died at the scene. Two other people died at hospitals.
The wounded remained hospitalized Sunday — three in critical condition and four in fair condition, the Allen Police Department said in a statement.
An Allen police officer was in the area on an unrelated call when he heard shots at 3:36 p.m., the department wrote on Facebook.
"The officer engaged the suspect and neutralized the threat. He then called for emergency personnel," the post said.
Read full article here