In the Land of Lincoln, prison sentences are mere suggestions. They're kinda like dog years, only in reverse. Take the case of Samuel Parsons-Salas, released on parole early for a double-fatal home invasion in 2009. Less than three months out of lockup, he shot four this past weekend, killing three execution-style in Mayor Lori Lightfoot's mostly peaceful city. The fourth victim is in critical condition.
Soft-on-crime prosecutors dropped not one, not two, but ten counts in that 2009 case in return for a plea bargain deal. In what may be the mother of all sweetheart plea deals, prosecutors dropped thirty felony charges in the case to get a mere eight years in prison for a guy who killed two in a deadly home invasion.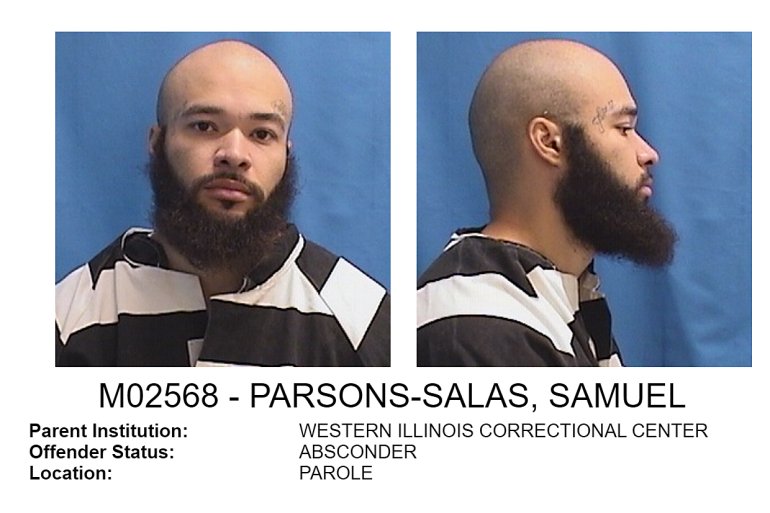 Once released on parole just a day shy of four years, the Illinois Department of Corrections reports that Parsons-Salas — SURPRISE! — failed to check in with his parole officer. Now three more people are dead.
Here's video of the incident . . .
Sent in. Video of the triple homicide, 4 people shot at Central and School stemming from Vera Lounge this weekend. A cold blooded execution. #Chicago pic.twitter.com/Y9wJ2Anxsl

— 16th & 17th District Chicago Police Scanner (@CPD1617Scanner) December 13, 2022
CWB Chicago has the horrific story to go along with the horrific video . . .
Surveillance video captured the cold-blooded, execution-style murders of three people outside a Chicago bar over the weekend, and officials say the killer is a man who was paroled less than three months ago for a 2009 home invasion that left two people dead. He faced ten counts of murder in the home invasion case, but prosecutors dropped those charges in a plea deal.
The weekend shooting video, provided to CWBChicago by a source, shows a group arguing near Vera Lounge at the corner of Central Avenue and School Street around 2:30 a.m. Sunday.
A man is seen walking backward, pulling a gun, and shooting another man from close range. The victim drops to the ground…
On Tuesday night, Chicago police said Samuel Parsons-Salas, 32, is charged with three counts of first-degree murder, one count of attempted murder, and kidnapping. He is due in bond court on Wednesday.
The shooting left three people dead: a 24-year-old woman, a 26-year-old man, and a 59-year-old man, police said. Another 24-year-old woman remains hospitalized and gravely wounded.
And yet Chicago's "leaders" can't seem to grasp why the city has an intractable violent crime problem.
Hint: It's because of a lack of gun control laws, a number of which Mr. Parsons-Salas ignored if police suspicions are correct.


Read full article here