As SIG has done with the P365 before it, Springfield has built on the success of its Hellcat micro-compact pistol, making the basis of an entire platform including bigger models, with more capacity and more features. The latest iteration in this process is the Hellcat Pro OSP with a threaded barrel. This version gives you a slim, concealable optic-ready handgun with a full 15+1 rounds of capacity that can do damn near anything you want a semi-automatic handgun to do.
Here's Springfield's announcement . . .
Featuring an extended 4.4" threaded barrel, the new Springfield Armory® Hellcat® Pro OSP™ with Threaded Barrel combines the performance of a larger handgun with class-leading concealability. The result is an exceptional everyday carry pistol ready to accept the suppressor or muzzle device of your choice.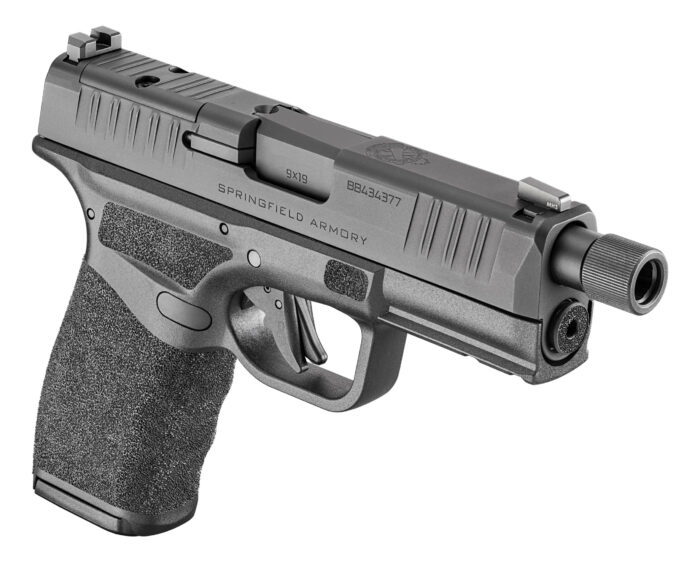 Designed to deliver the perfect balance, this new Hellcat Pro is a compact pistol chambered in 9mm that offers 15+1 capacity in a smaller footprint than any other gun in its class. The compact 9mm packs in impressive capacity while still maintaining the ergonomic, slim profile of the original Hellcat for seamless concealability.
The barrel of this new Hellcat Pro OSP, like the original Hellcat and Hellcat Pro, is made from hammer-forged steel with a black Melonite finish. Featuring a 1:10" rate of twist, the barrel has .5×28 threading for accepting a wide range of suppressors and muzzle devices.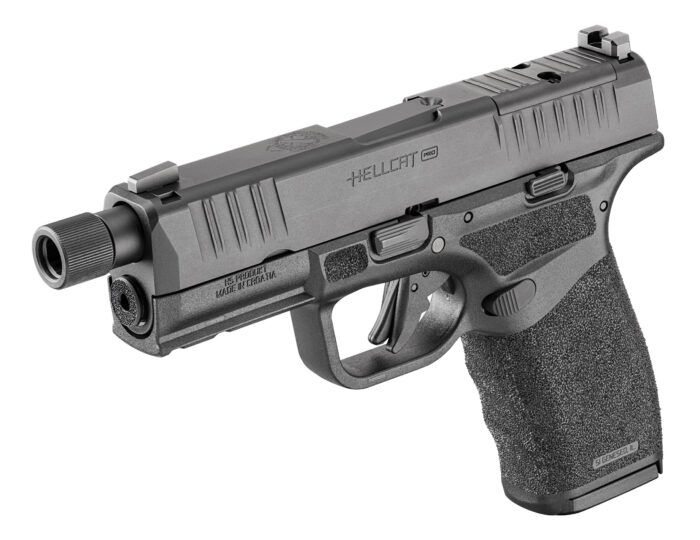 Featuring an OSP configuration, which stands for "Optical Sight Pistol", the Hellcat Pro OSP with Threaded Barrel has a slide milled with the Springfield Micro™ footprint. It is designed to direct mount the smallest, most popular micro red dots on the market for the lowest mount possible. Backing up your choice of optic is an excellent set of co-witnessing U-Dot™ sights, made up of a high visibility tritium & luminescent front sight paired with a Tactical Rack rear sight.
Ensuring you can mount the light or laser of your choice on the Hellcat Pro OSP with Threaded Barrel, the pistol features a versatile Picatinny rail on the dustcover portion of the frame. This longer section of rail provides users the flexibility to deploy a wide range of accessories for varied applications and conditions.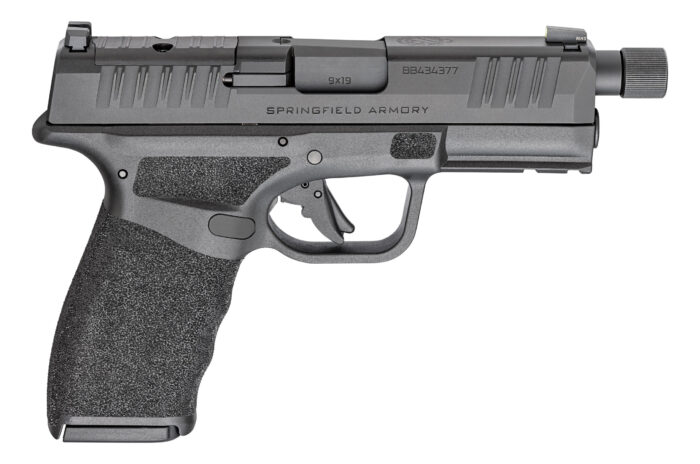 "The Hellcat Pro OSP has proven itself to be a highly capable CCW pistol that combines full-size pistol performance with concealable dimensions," says Steve Kramer, Springfield Armory's Vice President of Marketing. "With the addition of a 4.4" threaded barrel, this new Hellcat Pro OSP offers a whole new dimension of capability to this proven platform."
Packed with two 15-round magazines, the Hellcat Pro OSP with Threaded Barrel offers shooters an exceptional everyday carry pistol featuring enhanced capabilities. MSRP is $667.
Hellcat Pro OSP with Threaded Barrel 9mm | HCP9449BTOSP
To learn more about the Hellcat Pro OSP Threaded, visit https://spr-ar.com/r/5575.
Specifications:
Caliber: 9mm
Weight: 22 oz.
Grip Width: 1 in.
Length: 7.2 in
Height: 4.8 in.
Barrel: 4.4 in. threaded
Sights: tritium
Magazines: 2 15-round
MSRP: $667
Read full article here