MULTIVITAMINS, ALONG with protein powders and creatine, rank right up there as some of the most popular supplements for men.
And that's not really a huge surprise, when you think about it, because there are so many factors at work with multivitamins.
First, there's a generational factor. You may remember your dad (or grandfather) taking a multivitamin daily. He may have even encouraged you to take one so that you could "grow up big and strong."
Second, there's the general "that-makes-sense" factor. If you're going to take a supplement, shouldn't you take one that contains all the vitamins?
And, finally, there's the cover-your-bases factor. Even if you believe that you already eat a healthy diet, you might think that there's a nutrient you're missing and that a multi can cover blindspots in your diet.
But, unsurprising to some, some supplements are more readily available for absorption, while others are more difficult to absorb. In fact, vitamins and minerals from food are generally more bioavailable than vitamins from supplements because of the complex mix of nutrients in real food that work together to enhance the absorption and utilization of vitamins.
Food contains other compounds such as enzymes and phytochemicals that can also enhance the absorption and utilization of vitamins, too. Which is why it's especially effective to choose a vitamin derived from food, meaning the formula is made with enzymes to supplement synthetic and natural vitamins with vegetable proteins.
So here's the thing: Despite the fact that doctors have long recommended multivitamins and people have long taken them, you probably don't need to take a multivitamin.
A multivitamin is not a substitute for a healthy diet, it's important to eat a balanced diet rich in whole foods to get the nutrients your body needs. That being said, many multis on the market today are better-formulated to truly supplement nutritional needs by filling gaps in an already-healthy diet.
So if you're in the market for a multivitamin that helps to complement the diet you consume, here are some good picks.
Best Superfoods Powders | Best Mushroom Supplements | Sex Supplements That Work | Best Iron Supplements to Help with a Deficiency | Muscle-Building Supplements That Work | Best Creatine Supplements | Best Whey Protein Powders
---
Ritual is one of the few supplement brands being repped by wellness influencers these days that actually deserves the hype. The Essential for Men Multivitamin 18+ is made from high-quality, bioavailable nutrients that are carefully selected for their potency and purity. Designed to truly supplement a healthy diet, it contains 10 essential nutrients that are often lacking in men's diets, including vitamins D3, K2, B12, boron, zinc, and magnesium. Each nutrient is included in its optimal form and dose for maximum effectiveness and specifically designed to support wellness needs of men 18-49.
This multi comes in small, easy-to-swallow capsules that are gentle on the stomach and can be taken with or without food. We especially love the experience of the fresh minty-aftertaste you get from this multivitamin (unlike the chalky, off-putting aftertaste you get from many more traditional ones out there).
One of the highlights of this brand is its commitment to transparency. As a result, information about the source, form, and quality of each ingredient on the label in included on their site.
Another perk is the convenient subscription service that delivers your multivitamins to your door every month, so you never run out.
This multi designed to provide comprehensive nutritional support for athletes and active individuals. The formula provides a broad range of essential vitamins and minerals, including vitamin C, calcium, magnesium, zinc, and selenium, to help support overall health and wellness. A blend of amino acids, too, which can help support muscle recovery and repair after exercise. It also contains methylfolate, not folic acid, which aids in nutrient absorption.
This blend also features antioxidants which can help protect against free radical damage and support healthy aging. Because green tea is found in this formula and contains caffeine and can act as a stimulant, it can be great to take before a gym sesh. Just be sure not to pop these before bed.
Plus, it's certified by the National Sanitation Foundation International. That NSF seal ensures product quality.
Say hello to Thorne Research Basic Nutrients 2/Day, a comprehensive formula designed to be taken twice a day to support those with more significant clinical vitamin and mineral needs. It's packed with 22 essential vitamins and minerals, like vitamins A-D, calcium, magnesium, and zinc.
This formula also contains choline and inositol to support cognitive function and healthy brain development, as well as trace minerals to help maintain healthy blood sugar levels and support detoxification.
And with no added artificial colors, flavors, or preservatives, you can feel confident that you're getting only the highest-quality, purest ingredients. The brand's products are almost all NSF Certified for Sport to ensure that they're free from banned substances and contaminants, including this multi.
Men's Nutrients from Pure Encapsulations is a high-quality, comprehensive supplement that can provide essential nutritional support for men over 40 looking to support their overall health and wellness. The formula contains a broad range of essential vitamins and minerals, as well as antioxidants, amino acids, and other nutrients to help support overall health. This multi also features saw palmetto extract, pygeum extract, and lycopene, which can help support prostate health and reduce the risk of prostate-related health issues.
Men's Nutrients contains a range of nutrients that can help support cardiovascular health, too, including folate (in the form of methylfolate), and magnesium.
With men over 40 in mind, the formula also incorporates antioxidants to help support energy production and reduce fatigue.
It's designed to be easy to digest and absorb, and it is free from common allergens like gluten, dairy, and soy, too. And the brand is NSF GMP certified.
Clinical Nutrients HP provides high-potency nutrient support through essential vitamins and minerals. The formula contains a range of antioxidants to help protect against free radical damage and support healthy aging. While nutrients such as including vitamin C, vitamin D, and zinc support immune function.
This multi contains digestive enzymes and probiotics, too, which help support healthy digestion and facilitate nutrient absorption.
It's NSF International-certified, as well, to ensure that it is free from banned substances and contaminants, making it a safe choice for athletes and fitness enthusiasts.
This blend from Ritual features all the perks of quality, bioavailability, and sourcing transparency that the Essential for Men Multivitamin 18+ does, except it's optimized for older men. The Essential for Men Multivitamin 50+ is specifically designed to support bone health, brain function, and immune support.
It contains 11 essential nutrients that are often lacking in men's diets as they age, including vitamin D3, boron, and magnesium. Again, each nutrient is included in its optimal form and dose for maximum bioavailability.
You can trust this formula is also free from fillers, synthetic additives, and common allergens like gluten and soy, too.
This multivitamin is specifically designed for men to support immune health, bone health, healthy cognitive function and overall vitality for healthy, active individuals. The formula is one of the more comprehensive on this list, including at least 100% of the daily recommended value for more than 20 vitamins and minerals such as 50 mcg (2,000 IU) of vitamin D3, zinc, B vitamins and potent antioxidants like beta-carotene.
Note that this is a multivitamin without iron (iron free), as men typically have sufficient iron levels and that too-high levels of iron can result in dangerous toxicity.
A daily dose is just one pill once daily, so it's a good choice for those looking to scale down from other multis that require 2+ pills to be taken daily. This formula is also free from dyes, gluten, and animal products.
And it's been independently verified for content accuracy, purity, and freedom of contaminants with the gold-standard NSF seal of approval. So you can know that what's advertised on the Nutrition Facts Panel is what's actually inside the pill itself.
If a whole food-derived, organic multivitamin is at the top of your list, this pick from Garden of Life is a good place to start. Men's Once Daily is made from a blend of organic fruits and vegetables, which provides a wide range of natural vitamins, minerals, and antioxidants and ensures you aren't taken a pesticide-laden pill each day.
Containing 15 essential vitamins and minerals, including vitamin C, D, E, K, and a range of B, it's a broad spectrum choice that can supplement a healthy diet effectively. The formula is designed specifically for older men to support prostate and heart health.
It's free from synthetic additives, fillers, and binders, which are commonly found in many other supplements. You won't find GMO ingredients or gluten in this formula, either, as the brand is committed to ensuring the highest quality and purity.
This multis carries the NSF-certified seal, as well.
Blocks Nutrition offers professional-grade (and many NSF-certified) supplements across multiple categories that can be tailored to your needs through their unique online quizzes.
One of our favorites is the Foundation for Daily Essentials supplement, a plant-based formula designed to offer a balanced range of nutrients. It contains a blend of 22 essential vitamins and minerals, including mineral chelates such as calcium, magnesium, zinc, copper, manganese, molybdenum, chromium, and boron (which are more easily absorbed by the body). This supplement also provides vitamin K in both the K1 and K2 forms, tocotrienols from annatto extract for higher antioxidant activity, and concentrated phytonutrients like lutein, lycopene, wild blueberry complex, and citrus bioflavonoids for optimal health support.
One downside: a single daily dose consists of 4 pills in total. The brand recommends dividing dosing, though doesn't specify how.
If you think a quality multivitamin has to be expensive, you're just wrong. Meet this Costco-branded multivitamin, which is specifically formulated to meet the unique needs of men aged 50 and over, including support for healthy bones, teeth, and eyes, and has the USP seal of approval.
There's more calcium in this version than their general multi for men, which is why it carries a 50+ marketing angle. It also contains antioxidants such as vitamins C and E, to help protect against cell damage from harmful free radicals. And it's free from artificial colors and flavors, making it a natural and healthy option for daily supplementation.
A bottle is pretty inexpensive especially compared to some boutique brands, and comes in a 400-count. That'll last you a full year. This vitamin is made in the USA, too, which helps to ensure high-quality manufacturing standards and purity of ingredients.
You get at least 100 percent of the USDA recommended daily allowance of vitamins C, D, and E in a capsule that's much smaller than some of the horse pills you'll find in the supplement aisle. Plus, a blend of other essential vitamins and minerals that men need, including thiamin, pantothenic acid, and iodine.
This formula also has a mix of additional antioxidants such as selenium and beta-carotene, which can help protect cells from oxidative damage caused by free radicals. It contains folic acid (which is a plus), but unfortunately, not in the form of methylfolate.
The supplement is designed to be taken once daily with a meal to help ensure optimal absorption of the nutrients.
At just 10 cents per dose, it's one of the cheapest multis on this list. And it's USP certified for quality control.
MegaFood Men's Advanced Multivitamin is another great multivitamin made with real food and natural ingredients, which means it's free from synthetic additives and artificial preservatives. It is also Non-GMO Project Verified and tested for purity and potency and NSF Certified.
The supplement includes vitamins A-E, K, calcium, potassium and more. In addition to these essential nutrients, this formula also contains a variety of other natural ingredients known for their antioxidant and anti-inflammatory properties and may help support immune function, cognitive health, and overall wellness. This includes organic turmeric root, organic ginger root, organic schisandra berry, and organic astragalus root.
---
How to Choose the Best Multivitamin (for You)
The FDA considers multivitamins a dietary supplement and so it doesn't have to approve or inspect them—though the agency can issue recalls for dangerous supplements if problems arise after the product is on the market.
That lack of oversight is one of the many reasons that, as a consumer, choosing a high-quality multivitamin can feel like the wild west of the wellness world. Here are a few key factors to consider:
Certification: Look for a multivitamin with third-party certification from a trusted entity (USP, NSF, Informed Choice). This certification verifies that what's on the label of the multivitamin is what's actually in the multivitamin itself to ensure quality and safety.
Check the label: You want a formula that contains 100% of the Daily Value (DV) for most vitamins and minerals. And then, specifically, choose a multivitamin that contains the active (and more beneficial) form of folate called methylfolate, not folic acid. Avoid mega-dose multivitamins, which can contain far more than the recommended daily intake and may be harmful.
Consider your needs: Think about your age, gender, and any specific health concerns you may have. For example, men who are vegetarian or vegan may have higher vitamin B requirements than men who eat animal products, while older men may benefit from a multivitamin with extra vitamin D.
Talk to your healthcare provider: If you have any concerns, questions or health conditions, talk to your healthcare provider. They can help you choose a multivitamin that is right for you based on your individual needs and health status.
---
What Are the Benefits of Taking a Multivitamin?
A 2019 Tufts and Harvard study found that despite the $43-billion supplement industry marketing that states otherwise, people who took a multivitamin lived no longer than those that didn't.
And, in fact, popping a multivitamin may backfire when it comes to your daily diet.
"Some people who take a multivitamin use them to justify less healthy eating habits," says JoAnn Manson, M.D., professor at Harvard Medical School. Vitamin-takers may become complacent about diet, thinking they're covered by nutrients in the vitamin.
The above information considered, science does show a benefit for reducing cancer risk, says Michael Roizen, M.D., Chief Wellness Officer Emeritus at Cleveland Clinic.
A randomized clinical trial (the gold standard in research) found an 18 percent reduction in cancer risk among initially healthy older men who took a daily multi for more than a decade. It may seem like 18 percent isn't significant, but still: cancer.
"The data on multivitamins in the short-term isn't beneficial for otherwise healthy men," says Dr. Roizen. So if you take a supplement for a few months, and then stop for a few years, and then repeat, you're simply forking over your cash to supplement companies. (The top four companies spent a collective $155 million on advertising in 2014 alone.)
So if you're healthy and have no major dietary restrictions—diagnosed or self-imposed (vegan, gluten-free, Keto, etc.)—you don't need a multivitamin.
If you do have a highly restricted or poor diet, suffer from a gastrointestinal problem that impairs nutrient absorption such as celiac disease, or take certain medications including proton pump inhibitors for heartburn, then you may need a multivitamin and/or a specific nutrient supplement.
This is the kind of situation where if you haven't already talked to your doctor about a multivitamin, it's time.
---
Which Vitamins and Minerals Do Men Need?
According to the Dietary Guidelines for Americans, adult men should consume the following vitamins and minerals daily:
Vitamin A: Men need 900 micrograms of vitamin A per day to support vision, immune function, and skin health. Good sources of vitamin A include liver, sweet potatoes, carrots, and spinach.
Vitamin C: 90 milligrams of vitamin C per day to support immune function, wound healing, and antioxidant protection. Good sources of vitamin C include citrus fruits, strawberries, broccoli, and bell peppers.
Vitamin D: 15 micrograms of vitamin D per day to support bone health, immune function, and overall health. Good sources of vitamin D include fortified dairy products, fatty fish, and exposure to sunlight.
Vitamin E: 15 milligrams of vitamin E per day to support antioxidant protection and skin health. Good sources of vitamin E include nuts, seeds, vegetable oils, and leafy greens.
Vitamin K: 120 micrograms of vitamin K per day to support blood clotting and bone health. Good sources of vitamin K include leafy greens, liver, and fermented foods.
Calcium: 1,000 milligrams of calcium per day to support bone health and muscle function. Good sources of calcium include dairy products, leafy greens, and fortified foods.
Magnesium: 400-420 milligrams of magnesium per day to support muscle and nerve function, heart health, and bone health. Good sources of magnesium include nuts, seeds, whole grains, and leafy greens.
Zinc: 11 milligrams of zinc per day to support immune function, wound healing, and reproductive health. Good sources of zinc include oysters, beef, beans, and nuts.
Iron: 8 milligrams of iron per day to support oxygen transport in the blood and energy production. Good sources of iron include red meat, poultry, beans, and fortified grains.
---
How Often Should a Multivitamin Be Taken (and When)?
Most multivitamins are designed to be taken once or twice a day, every day, to help fill any nutrient gaps in your diet and provide ongoing support for overall health.
It's important to follow the instructions on the label of your specific multivitamin, though, as some may be designed to be taken more or less frequently.
Timing matters, too. Taking a multivitamin with food can help your body better absorb and utilize the nutrients it contains, since food can help stimulate the release of digestive enzymes that break down the vitamins and minerals. Which is why many instructions on the bottle indicate to take the vitamin with food.
Consider taking half of your multivitamin in the morning and half in the evening to keep vitamins and mineral levels steadier, Dr. Roizen says.
Some formulas may even contain added ingredients such as caffeine or anti-inflammatory compounds, so be diligent by reading ingredient labels to ensure you aren't taking caffeine at night, for example.
---
Why You Can Trust Us
At Men's Health, we take great pride in providing our readers with reliable and trustworthy product recommendations. We believe that our readers deserve the best, which is why we always make sure to conduct thorough research and testing before making any recommendations.
For this story, we spent hours interviewing MDs and researching the top-rated and best-selling multivitamins for men. Our writers and editors are also experts in their own right, using their informed opinions to select products and ensuring that our content is of the highest quality.
The products that made it onto this list undergo third-party testing, hold a NSF, USP, or Informed Choice certification, and contain the vitamins and minerals essential to men in adequate or near-adequate amounts. Our product recommendations are purely editorial, and while we may receive free products to test and review, we only recommend the products we are most impressed by. We never let retailers or public relations contacts dictate our content or product coverage, which is why you can trust us to provide you with reliable and unbiased product recommendations.
---
How We Selected

Men's Health health editors and experts spent countless hours researching dozens of the top, third-party certified multivitamins for men to compile a list of those worthy of your coin. We paid close attention to evaluate the most important features, such as ingredient labels, bioavailability of nutrients, price, and quality. The list above represents our carefully chosen picks of the best multivitamins for men to shop in 2023.
Fitness and Commerce Editor
Talene Appleton is the Fitness and Commerce Editor at Men's Health, where she covers fitness, nutrition, health, and wellness. She was previously the Associate Editor of General Surgery News, and a nutrition writer for The Food Institute. Talene is a retired professional dancer, and loves to spend her free time cooking elaborate meals for her friends and family.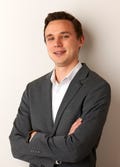 Paul is the Food & Nutrition Editor of Men's Health. He's also the author of two cookbooks: Guy Gourmet and A Man, A Pan, A Plan.
Read the full article here