The MFAK – magazine first aid kit – is a minimalist trauma kit with a small selectio of first air gear compressed and carried in a magazine-like housing and packed in a spare mag pouch. The people behind the MFAK have launched an Indiegogo campaign to get their company off the ground and sent us a couple of prototypes to check out.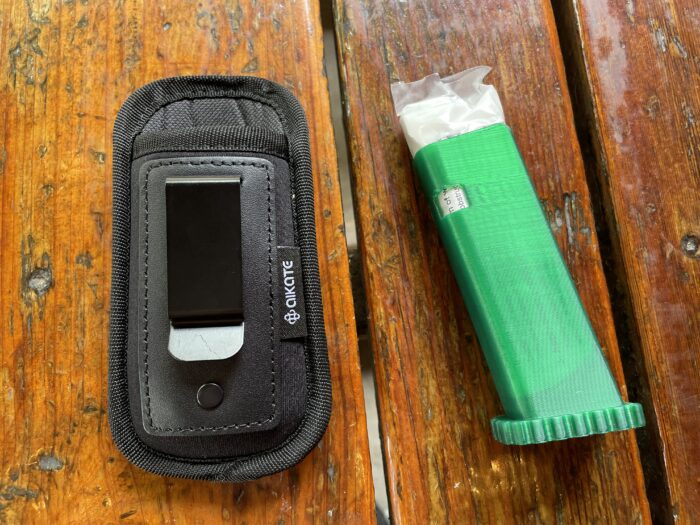 The MFAK has a small selection of first-aid basics that have been vacuum-packed and slipped in magazine-shaped carrier. Yes, it's kinda GLOCK compatible (I tried it, but I don't know why you'd ever want to do that).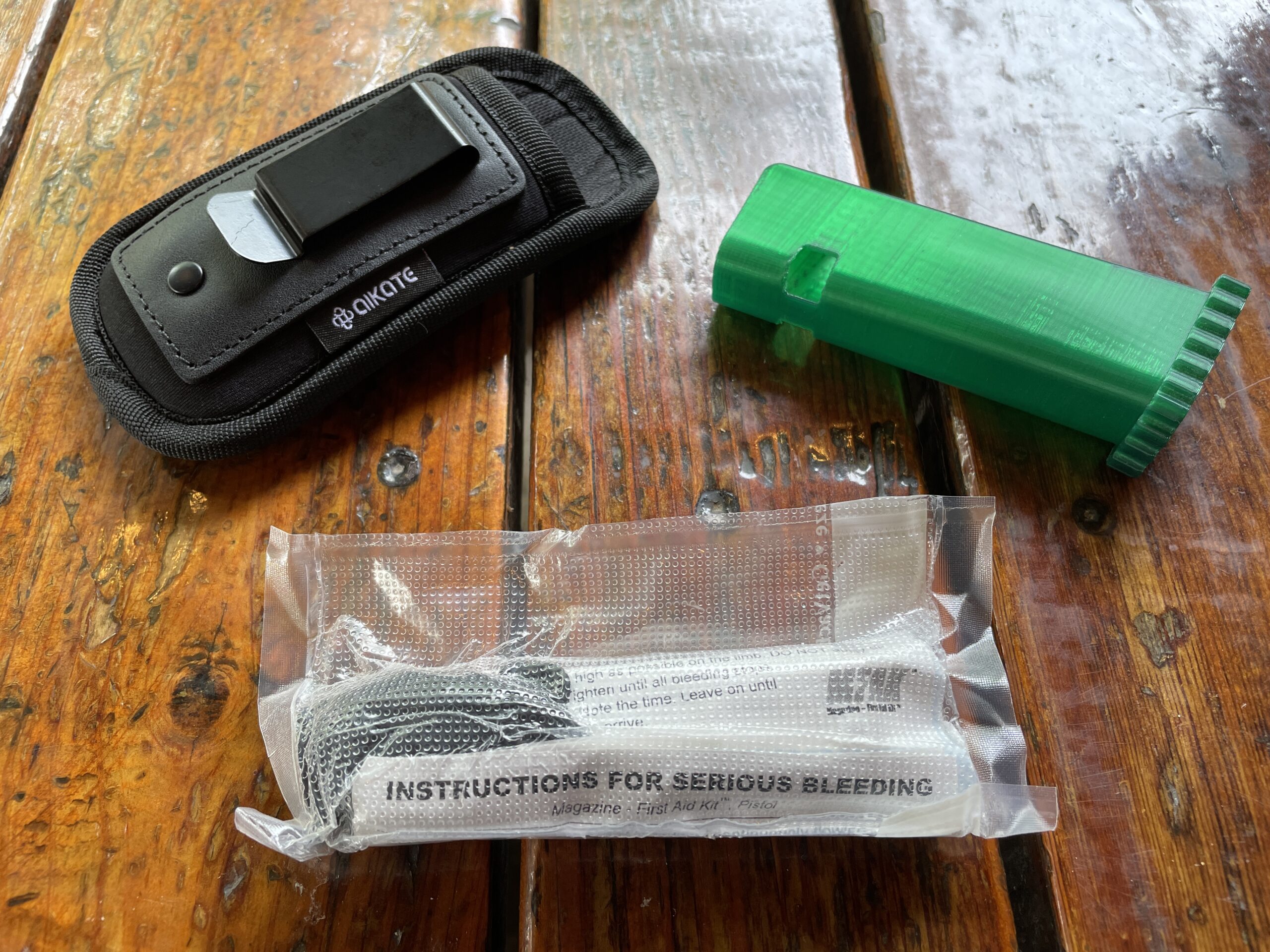 The small, convenient packaging lets you carry one in the included mag pouch IWB if you want.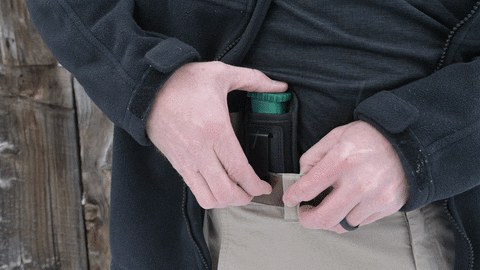 There are lots of other obvious options. The MFAK in its clipped case is small enough to stow just about anywhere.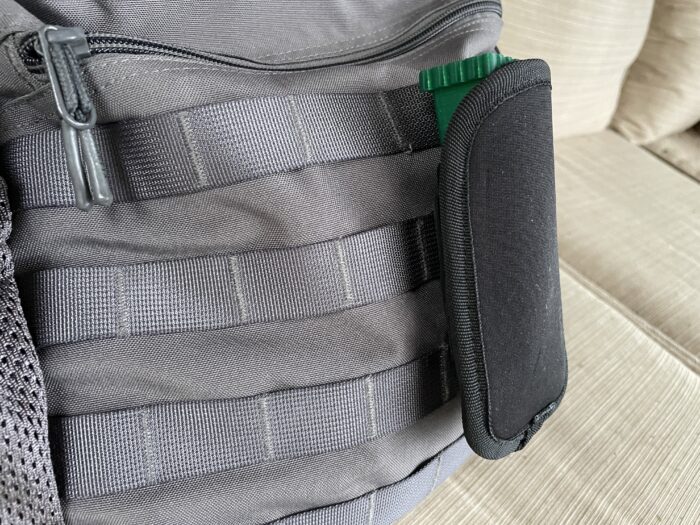 It's easy to slip into your backpack's water bottle pocket, clip to MOLLE webbing, or just carry in a pocket or the center console of your car. The magazine-shaped housing will also slip into a taco pouch for easy carry at the range.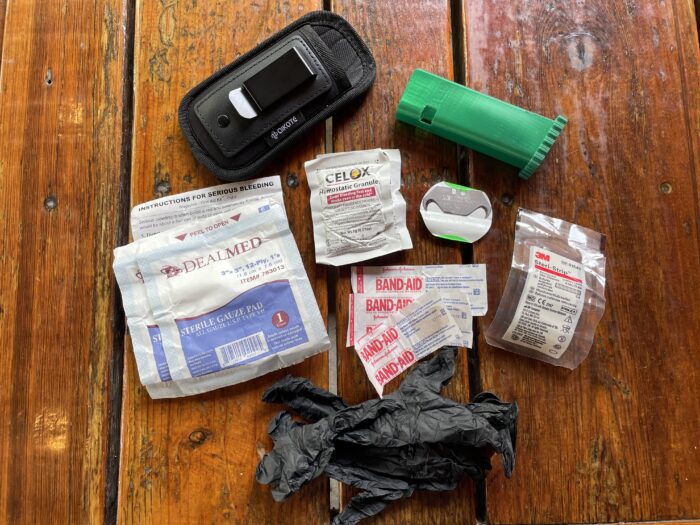 Break the vacuum seal on that pouch and you'll find that the MFAK includes . . .
2 3×3 gauze pads
2 Celox clotting agent pouches
1 package of 3 Steri-Strip bandages
3 Band-Aids
1 safety blade insert
1 pair nitrile gloves
1 instruction sheet for dealing with first aid situations
This is obviously far from a full IFAK or blow-out kit. And the MFAK clearly isn't big enough to include a tourniquet. I've carried a CAT tourniquet in my backpack for years, but no other first aid gear. This makes it easy to do that.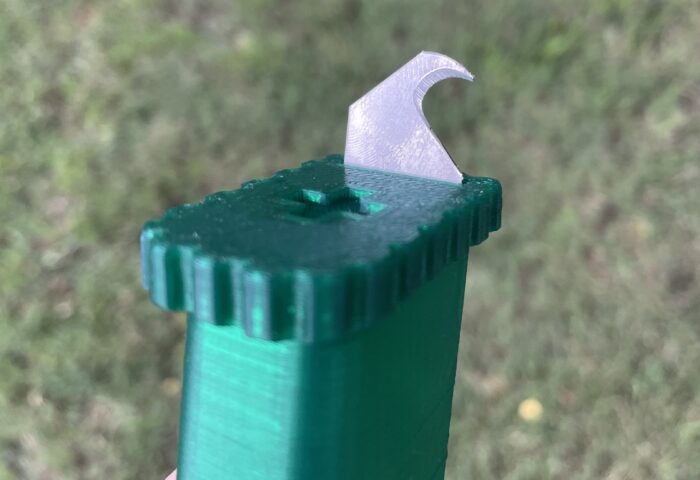 The green magazine-shaped carrier has a slot in the base where you can insert the included two-sided safety blade and use it to cut away clothing or slice through a seatbelt.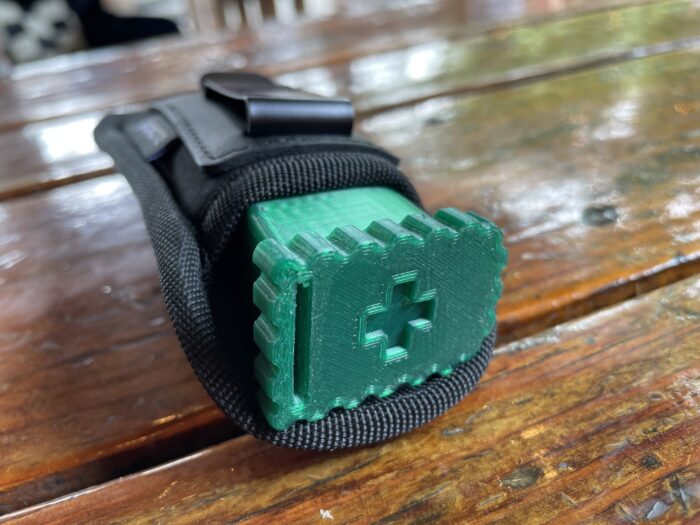 The current version on the Indiegogo site shows a blade incorporated into the base of the carrier, but that's not the version I got.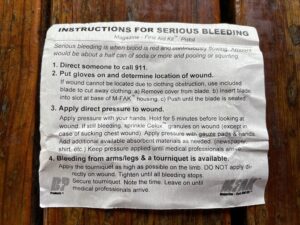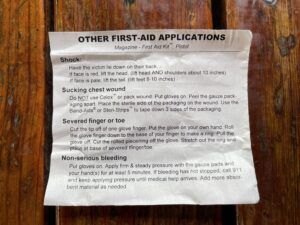 Finally, the MFAK also includes some basic instructions for what to do in the event of serious bleeding, a sucking chest would, a severed digit, or other less serious injuries.
Would it be a good idea if we all carried a fully kitted out IFAK with us every day when we leave the house? You betcha. Do very many of us actually do that? Hell no.
An MFAK (along with a CAT tourniquet…it's a really good idea to have that, too) is an easy way to have some of the basics with you to handle a decent range of the kinds of common injuries you're likely to run across. One now lives in my EDC backpack and I'm glad its there.
If you want one, the MFAK Indiegogo campaign page is here.
Read full article here