TTAG's own LKB, an attorney, took both me and Guns Save Life to task for touting Illinois's Freedom Week following a preliminary injunction issued by a federal judge in the Southern District of Illinois. LKB, in comments on the story TTAG published last Saturday, suggests that our publicity will be used against us in subsequent hearings.
John:
Your linked article, wherein you and GSL crow about a "Freedom Week" and publicly encourage people to immediately go purchase "banned" stuff, is exceedingly foolish. I'll bet that's now going to be Exhibit A in an emergency motion to the Seventh Circuit, and markedly reduces the chances that the district court might "slow walk" a decision on a motion to stay.
You could QUIETLY have gotten the word out that there's a window of opportunity, and the subject would have gone viral among the Illinois PoTG. But by publicly pushing the action in this way, you've now made it significantly easier for the Seventh Circuit to justify an emergency stay.
Did anyone with GSL vet this strategy with anyone remotely familiar with federal appellate law?
Think, people, THINK!
I have the highest respect for LKB. At the same time, there's risk in everything we do. Frankly, if we as individual gun owners were risk adverse, we wouldn't be gun rights activists. We'd lay low and mind our Ps and Qs. We wouldn't stand as named as individual plaintiffs or representatives of organizational plaintiffs.
We sure as heck wouldn't carry a gun in public for personal defense. And those of us who are sheepdogs wouldn't even consider coming to the aid of a cop or another innocent facing death or great bodily injury at the hands of an evil-doer.
In fact, we might eschew guns altogether. Then again, we might also fear getting behind the wheel of a car, or walking down stairs, or going to see the doctor or getting treated in a hospital. After all, medical mistakes kill more people each year than guns, cars, and terrorists combined.
We didn't publicize the injunction in the Illinois case and tout it as "Freedom Week" on a whim or without consulting our legal team. What's more, our senior attorney, C.D. Michel, led the conference call with a who's who of legal minds and consultants. He encouraged us to get the word out to gun owners and prospective gun owners…aggressively.
Who is Chuck Michel?  He's the brains behind successful legal challenges to California's onerous gun restrictions and his wins started before Bruen came along. He and Paul Clement are probably two of the best Second Amendment litigators in the nation today, with Alan Gura not far behind.
So yes, we as Guns Save Life (my day gig) touted "Freedom Week" in a loud and proud manner, to borrow a slogan from the gay rights movement.
Speaking of the gay rights movement: back in the 1950s, gays hid in the proverbial closet to avoid social stigma and unconstitutional laws aimed at gays. In the last few decades, they've rather successfully adopted a more loud and proud style of advocacy to advance gay rights. They didn't gain equal rights by quietly cowering, worrying that someone would use their advocacy against them. They knew that whatever they did, some people would try to turn it back on them.
They got aggressive about promoting equality for gays and have probably achieved more than they thought possible.
Many gun owners in America, face similar bigotry, prejudice, and stereotypes from gun-haters, especially in big cities. Gun owners certainly face a litany of discriminatory, unconstitutional laws.
It's bad enough that a number of Guns Save Life members living in Chicago have asked if we could mail Guns Save Life's monthly journal GunNews (click here for latest issue) in a plain brown wrapper as if it was a smut magazine. These people worry that they'll face a backlash from neighbors and at work for exercising a fundamental constitutional right.
While all gun organizations are different, Guns Save Life doesn't practice hide-in-the-closet, lay-low advocacy. We put up a couple of dozen Burma Shave-style highway signs along Interstates and highways in Illinois. Over a half-million people read slogans like this one every day . . .
DIALED 911
AND I'M ON HOLD
SURE WISH I HAD
THAT GUN I SOLD
GunsSaveLife.com
We took guns up to Chicago's "buybacks" and brought home thousands of dollars to send kids to an NRA Youth Camp.  We got international publicity for doing so and gave Chicago a big enough black eye that they stopped hosting the buybacks for two or three years. Even today, Chicago gun buybacks are but a tiny shadow of what they once were.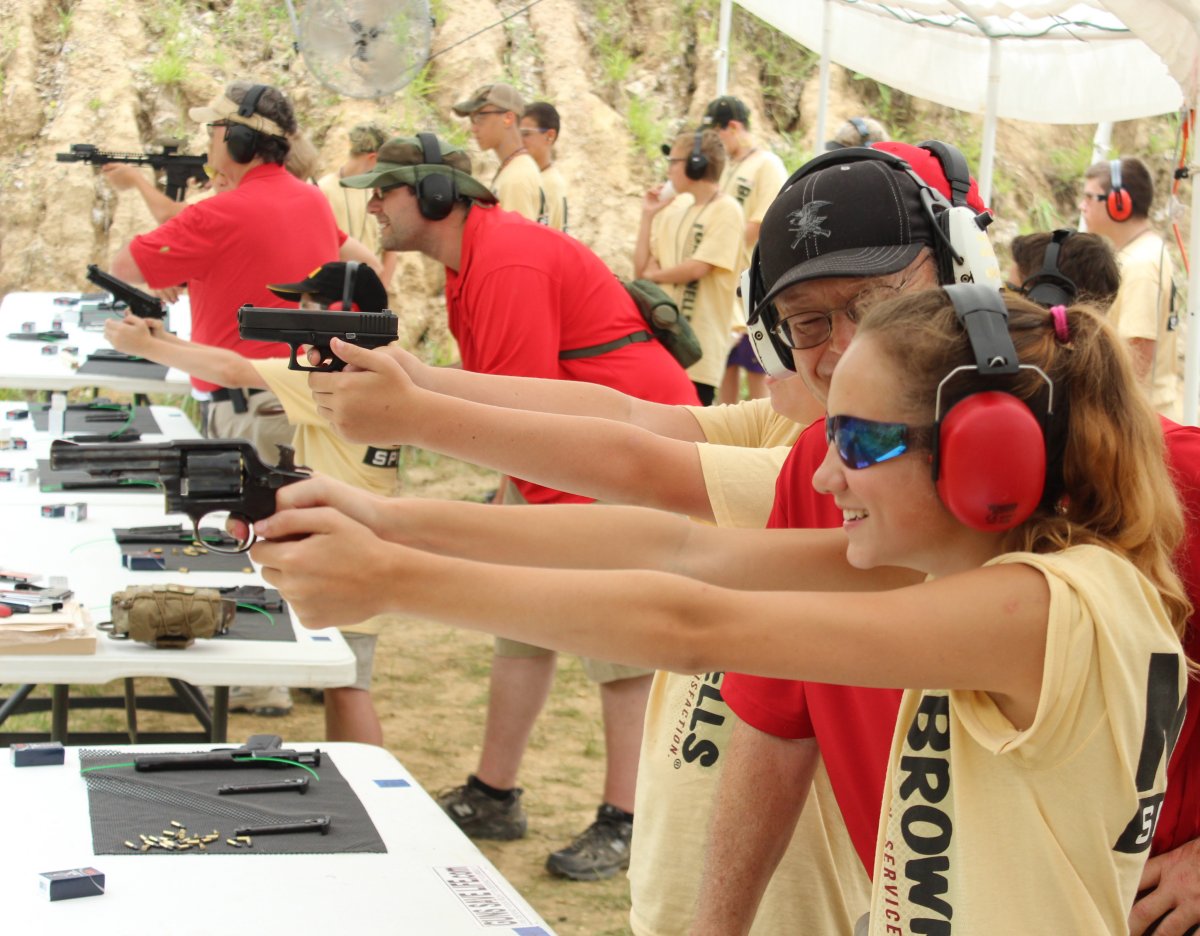 We meet proudly and publicly in ten regions across the Prairie State, practicing grassroots gun rights advocacy. We inform, we educate, and we entertain attendees and help them keep things in perspective.
GSL is batting .750 in front of the Illinois Supreme Court, winning one case and half of another. We've got another lawsuit challenging the FOID Act for all Land of Lincoln residents that's probably three months away from a court ruling striking it down (we hope). And we're a named plaintiff in that federal action where a judge issued a preliminary injunction blocking enforcement of Jay's  Pritzker's gun and magazine ban.
We'll take our chances advocating for gun ownership loudly and proudly. Especially for those who need the most popular and effective firearms for self-defense. Particularly when the legal teams take our leash off and tells us to go get 'em.
Read full article here